IB Sport
Ikast-Brande Gymnasium is part of a unique group of IB schools across the world which allows high performing athletes the chance to combine sports with an IB education.
IB Sport allows you to practice your sport in the mornings, you will gain support from our sports coordinators who help you with the task of balancing school and sport, and you may extend or tailor your education if needed to balance it with the demands of your sport.
Schedule
The key word for you and the school is flexibility.
The goal is to give you the opportunity to receive the same quality education as any non-athlete student.
Individual accommodations are made with respect to the demands of your sport. We help you with organising extra classes and the rescheduling of exams.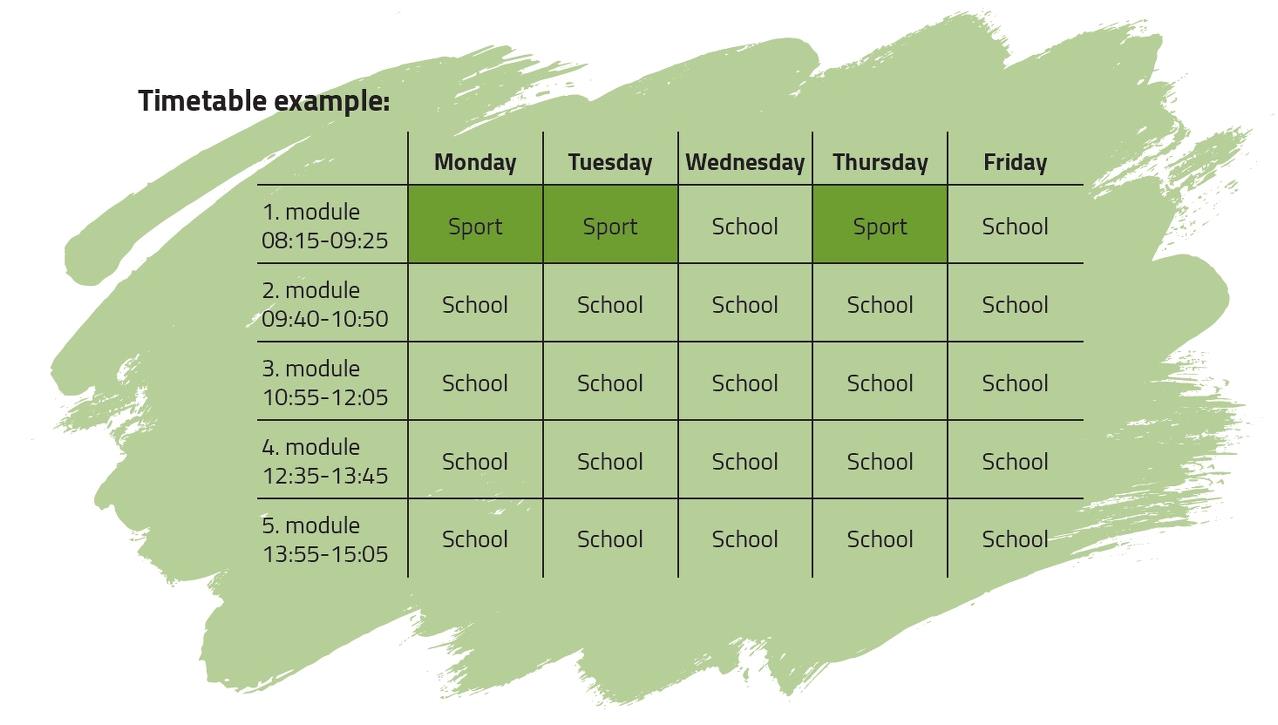 With an IB Sport education, you get:
A world-wide recognized education, taught entirely in English
A challenging curriculum
An international environment with peers from all over the world
The possibility to combine sports with high academic standards.
Approved by the World Academy of Sport
Ikast-Brande Gymnasium is the only IB school in Denmark approved by the Organization World Academy of Sport as an "athlete friendly education centre".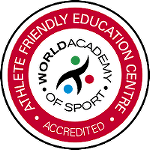 Meet Lieselotte Heinrich - an IB Sport student in our Athlete Friendly Education Centre
Admission for athletes
When applying to Ikast-Brande Gymnasium, please mention that you wish to apply as an athlete.
Please, also tell us what type of sport you practise and at what level. Our close collaboration with sportstar college ikast-brande allows you to participate in three weekly morning practices with other athletes if your skills in your individual sport is adequate.
Read more about Sportstar College Ikast-Brande and our IB Sport programme
Practice is offered in handball, football, golf, hockey, badminton and volleyball. You must apply to our school's athlete-friendly programme by filling out the application form below:
We collaborate with Herning Icehockey Club (HIK) with morning practices taking place at their rink. Should you practice a sport not on our list, please inquire as to the possibilities to receive extra morning practices as part of the IB sports programme.
Questions about IB Sport?
You are always welcome to contact us...